DOTS WEBSOLUTION
COMPANY
#1 Web Design And Development Company
DotsWeb is a premium design agency that focuses on quality, innovation, & speed. We utilized technology to bring results to grow our clients businesses. We pride ourselves in great work ethic, integrity, and end-results. Throughout the years DotsWeb has been able to create stunning, award winning designs in multiple verticals while allowing our clients to obtain an overall better web presence. We are regarded as industry leaders in digital Service and solutions, focused solely on delivering great user experiences.
99.9% UPTIME
Customers have a 99.9% uptime guarantee, which provides assurance that their website will not suffer.

24/7 TECH SUPPORT
Tech support from an expert technical team to assist you with the frequent requests at 24/7.
ULTRA FAST SERVERS
With 20X Faster SSD Hosting On DotsWeb's Turbo Servers Today! Each of our web hosting solutions are fine-tuned, blazing fast.

Managed & Secured
Securing your websites against web-based threats through these web security best practices and SSL Certificates.

To become a prime performer in the global marketplace by providing highly innovative web designing, web development and internet marketing services that will drive our clients' business towards growth. Worldwide reputation is the dream of every company and we want to achieve it through our work.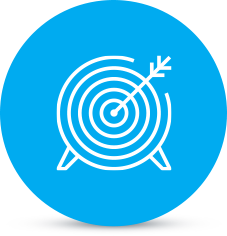 We've designed our entire process and products around providing everything a small businesses needs when they're starting out – ensuring that working with us is always a quick, easy and hassle-free experience. We give our clients full control of their website without a ridiculous price tag, and our friendly team offers their expertise even after your website is live
WHAT OUR CUSTOMER SAYS
Here's what some of our customers say about our work
Shinelyzer Trading and Services W.L.L
Chief Executive Officer
My company just launched our completely revamped website and couldn't be any happier with the way the site turned out, and our experience with Sleepless Media. Dotsweb took our old website with outdated graphics, fonts, etc., and transformed it into a modern and incredibly attractive site.
Qartasgas Company
Managing Director
They were willing to help in every way, developing a professional and beautiful website which showcases our company very well. Their ability to develop creative solutions to the functionality and user experience of our site made for a fantastic end result.
Seaworks Co
Managing Director
These guys are absolutely the best in designing and development. I hired them for building my website.They were helpful and ensured top quality, timely delivery and satisfactory support till the end of the project. I highly recommend them.